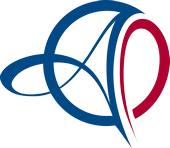 Welcome to the official website of LLC Armada!

Hoist, load rope, klevanta – equipment from leading manufacturers
At our website you can get information about our company and become familiar with the list of our goods.
The company «Armada» is specialized in delivery of equipment of high-quality from leading companies in Holland, Norway, Germany, Austria, Finland and other countries.
Our company offers a wide choice of marine equipment for shipbuilding, construction and lifting equipment from leading European manufacturers for commercial ports and container terminals:
Mooring and tow ropes
Crane ropes
Lifting and lashing systems
Chain and rope blocks
Shackles
Hoists
Anchor chains
Hard forklifts and reachstackers
Product offering has European certificates ISO, DNV and others, as well as certificate of Russian Maritime Register of Shipping and Federal Mining and Industrial Supervision of Russia.
The specialists of the company handle problems with all the responsibility and are always ready to give necessary technical assistance.
We take into consideration everything: individual peculiarities and wishes of every client.
We hope for effective cooperation!
Delivery of rigging and lifting equipment: traverses, blocks, turnbuckles, ropes...
The company «Armada» delivers rigging and lifting equipment from leading manufacturers of Germany, Holland, Norway, Finland, Austria.
The main area of our activities — supplying the companies with the following production: steel ropes for different purposes, fastening and rigging devices.
Steel ropes from the company Teufelberger Seil GmbH, leading European manufacturer, have high breaking load that is connected with rope construction.
Steel ropes, delivered by our company, are notable for hypersafety and long-term service, these factors are directly connected with high breaking load and high resistance to radial deformation. Galvanized steel wire rope is a perfect decision, when corrosion protection is required, covering methods allow to increase its durability. Imported rope of European production is made from wire of high quality and has a lot of advantages, such as high durability and safety, high degree of curve, increased service life. Due to all these qualities the use of the rope is very advantageous.
Among our products is rigging shackle Van Beest (Holland) that is all-purpose binding for rigging. It allows to fasten and lift different loads. Lifting shackle is used for careful fastening the cargo with the rigging without deformative load. To fasten parts of rigging quickly between themselves you need to have klevanta — a small high-strength shackle.
With the use of high-quality equipment, that offers company «Armada», container loading will be quicker and more effective. Spreader will help to make your work at the warehouse or freight terminal more efficient. Automatic spreader makes container freight turnover much quicker. When you have any problems when lifting oversized cargo, traverse uniforms some load operations. We have always a wide choice of spare parts for cargo and container unfastening: container, Ro-Ro lashing equipment.
Equipment for cargo lifting: steel wire ropes, turnbuckles. Spare parts for forklifts, reachstackers.
For cargo lifting we offer the following rigging: synthetic slings (flat slings and roundslings), chain slings, hooks and shackles of high-tensile. Flat sling SPANSET (Germany) is made of special lifting flat that can bear heavy load and can be used where cable slings and chain slings are unallowable. Chain sling RUD (Germany) is durable and flexible at the same. It is made of high-strength chains of different load-carrying ability.
For an efficient mechanized loading and unloading, as well as cargo fastening on a transport vehicle you need an equipment of high quality for container loading. At our company you can get loaders Meclift. These loaders are quite compact, they can be located at standard container. More than that, they are multifunctional, they have a whole number of different fork grippers or clamps. For cargo lifting together with a operator's compartment you need a specially-equipped safety cage. One more necessary moment for freight and rigging operations is spare parts for forklift and reachstacker. At our company you can buy brand-name spare parts of high-quality for loaders Toyota, as well as spare parts for loaders Hyster and spare parts Kalmar that are not less in demand.
For loading works of big volume your indispensable helper will be swager Talurit. The equipment of Swedish company Talurit makes it possible to swage and work with steel wire ropes of different diameter.
Our company offers special ropes and chains for cranes and drilling machines. For example, steel wire rope Teufelberger is one of the best variant for freight and construction machinery. Chain sling from the company RUD (Germany) is very high-tensile and flexible. At our company you can also buy rigging shackles. Reliable shackles CA are available, as well as dee shackles, bow shackles (various models).
We offer rigging lifting points from first-rate world manufacturer RUD (Germany), crane thrust bearing swivel, lifting points, different fixing points that have a great safety factor and original design. Lifting points from German company RUD have unique strength property and easy to use, they operate easy in load application direction.
In every branch of industry round-link chain is used. Our company offers a wide choice of various chains, snow chains from the German company are among them. More than 130 years the company RUD makes different chains and lifting points using innovation technique and materials of high quality. We are asking to pay your attention to tire-protective chains. They not only increase vehicle flotation, but also protect expensive tire of heavy machinery from damages.
Our company delivers power hoist from the company Demag Cranes that makes a wide range of loading and unloading equipment. Equipment of high load-carrying ability is needed not always, in many cases hoist is indispensable that is compact lifting equipment. Electric hoist can have a special load trolley that moves by rails, with the use of electric drive or other type of drive.